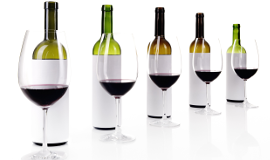 During the Blind Wine Tasting Team Building activity, learn to savor and discover wine like a professional!
This dynamic wine activity is an amazing experience for the 5 senses. Blind tasting appeals to our senses and strengthens our understanding.
With the help of an exclusive tasting placemat and a simplified structure you will compare two white wines and two red wines. You will learn the basics of wine, how to taste like a pro and the notion of terroir. The Old World versus the New World.
During this workshop, you will be invited to taste in teams and describe, like a sommelier, the mystery wine. Each of us is unique and possesses different sensitivities and olfactory memories. It is for this reason that teamwork for this activity is essential.
The Blind Wine Tasting Team Building activity is a Culinary Team Building
The culinary team building is a must for a gathering experience.
Use this type of activity to strengthen the ties between your team members but also to thank your employees, customers or partners. A friendly and festive experience!
The advantages of  Blind Wine Tasting Team Building for your team 
Mobilize and tighten team spirit
Get to know each other
Improve communication within the team
Collaboration in the team
Demonstrate the importance of the contribution of each team member
And have lots of fun!

The Team Building Agency offers activities based on your needs and that are tailored for your team! Do not hesitate to share with us what you would like to accomplish as a team.
CONTACT US NOW TO OPTIMIZE YOUR TEAM'S POTENTIAL!