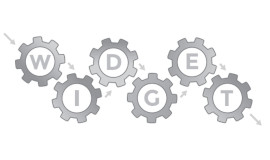 The Six Types of Working Genius helps people understand how they can contribute to work most effectively. This tool can help individuals, leaders and teams better leverage one another's strengths and understand how to be both productive and fulfilled at work."
As it turns out, those six types of genius—Wonder, Invention, Discernment, Galvanizing, Enablement and Tenacity—make up the six required activities for any work endeavor. Whether you're engaged in running a company, a department, a project, all six are necessary ingredients for success. And no one person can embody them all, which is why teamwork is so important.
There are two fundamental ways that a team can be transformed by using The Six Types of Working Genius.
First, individual team members can increase their productivity and morale by maximizing the time they spend in their areas of genius and minimizing the time they spend in their areas of frustration.
Second, a team can significantly increase the likelihood of success by ensuring that they have filled all six of the geniuses required to get something done.
This workshop can help in a variety of ways to bring greater success and fulfillment:
Increase team cohesion and productivity
Reorganize teams and making adjustments to roles and responsibilities to better tap into one another's strengths, and lead to more success, fulfillment, and joy
Creating a common language for clarity around stages of work
Increase trust
Improving dialogue and having productive meetings
Identifying the gaps in a team
Build a team/hiring
Reducing burn out
Increasing engagement and morale
Understanding why a team has been successful or unsuccessful in past endeavors and setting the team up for success
Get more done in less time
Leadership development/coaching
Find out how to leverage your natural gifts and find fulfillment in your work, on your team and in your life. Discover your genius and live into your gifts today!
The Team Building Agency offers activities based on your needs and that are tailored for your team! Do not hesitate to share with us what you would like to accomplish as a team.
CONTACT US NOW TO OPTIMIZE YOUR TEAM'S POTENTIAL!