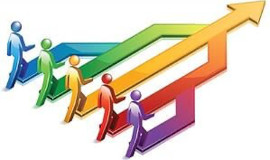 The Team Alignment Workshop, is a workshop that allows a new team, or a team that has been working together for a while, to align or realign around a common purpose and clarify how they will work and collaborate together, and understand what they need to be successful.
This very interactive workshop allows the team to surface what matters to its members and outline what the team needs right now. It allows them to create the team culture they want to create together, while building trust within the team and solidifying the commitment of its members. This allows for better team cohesion and performance.
Many activities, reflections and discussions will take place during the workshop.
The team alignment workshop can be personalized to the team's context and objectives:
To provide structure for effective collaboration
To create a new team
To add clarity and value for the team
To grow and onboard new team members
To create team agreements and norms
To create alignment after a period of change
To assess how they work together
To create the ideal conditions for a short-term project the team is working on
To be more efficient at utilizing the collective intelligence within the team
To encourage healthy and productive conflict within the team and be more effective at giving feedback and critique
To address concerns and fears the team members have
To establish safety around communications
To increase psychological safety, trust, engagement and commitment
To clarify where each of the team members fit in
To address team dynamics
To create the desired team culture
Which team is this workshop (or these workshops) for?
A small team that works closely together.
A team for which there are no organizational changes planned in the short term.
The Team Building Agency offers activities based on your needs and that are tailored for your team! Do not hesitate to share with us what you would like to accomplish as a team.
CONTACT US NOW TO OPTIMIZE YOUR TEAM'S POTENTIAL!