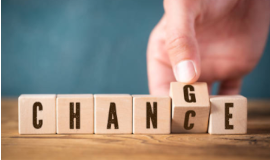 Love of change is not given to everyone. Each person has different reactions to change. Within a team, we can help each other to better welcome change in a positive way.
My impact in times of change is a fun and interactive workshop which will allow participants to have important and meaningful conversation and above all to make a personal reflexion on their behavior and their attitudes towards change. Participants will become aware of their impact within the team.
They will also get tools to better understand their reactions to change and better manage their stress and positively welcome change.
The Team Building Agency offers workshops based on your needs and that are tailored for your team! Do not hesitate to share with us what you would like to accomplish as a team.
CONTACT US NOW TO OPTIMIZE YOUR TEAM'S POTENTIAL!