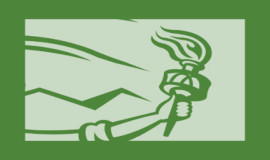 When leaders are at their personal best, they can Model the Way: Leaders clarify values by finding their voice and affirming shared values and they set the example by aligning their actions with shared values.
The more you use and develop the practices of exemplary Leadership, the more likely you'll have a positive influence on other people and on your organization.
Leadership is everyone's business. That is why this workshop is accessible to experienced and emerging leaders. Leadership development is an ongoing process that must continue if you are to become the best leader you can be. The real change begins when we turn our workplaces into practice fields for leadership.
WORKSHOP OBEJCTIVES
Identify their leadership strengths and weaknesses.
Clarify and communicate their fundamental values and beliefs.
Set the example for others by aligning their actions with shared values.
Apply the lessons learned in the workshop to a current organizational challenge.
The leadership principles give leaders the quiet confidence to act
The Team Building Agency offers workshops based on your needs and that are tailored for your team! Do not hesitate to share with us what you would like to accomplish as a team.
CONTACT US NOW TO OPTIMIZE YOUR TEAM'S POTENTIAL!