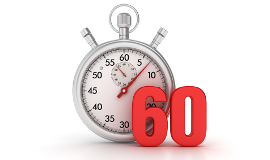 Each of the proposed challenges in the Minute to Win It Team Building Activity, will provide an entertaining test of the candidates' nerves, patience and dexterity.
All in one minute to win it !
Fun and spectacular challenges based on the popular TV show of the same name. Use each team member's skills to complete each challenge. You will undoubtedly discover many talents hidden within your team!
So many funny, zany challenges that take on a whole new dimension under the pressure of being on stage with only 1 minute to win !
The Minute to Win It Team Building activity is a thematic Team Building
Themes allow participants to be transported in a different context and to experience the desired emotions and experiences. The theme also facilitates the communication of the messages to be shared and creates an experience that the participants will remember for a long time.
The advantages of Minute to Win It for your team
Creates a sense of belonging
Mobilize and tighten team spirit
Get to know each other
Improve communication within the team
Collaboration in the team
Increase trust among the team members
Encourage team strategy
Team productivity and efficiency
Sharing of a common vision and eliminate silos
Stimulate creativity
Improve leadership efficiency
Demonstrate the importance of the contribution of each team member
And lots of fun!
The Team Building Agency offers activities based on your needs and that are tailored for your team! Do not hesitate to share with us what you would like to accomplish as a team.
CONTACT US NOW TO OPTIMIZE YOUR TEAM'S POTENTIAL!