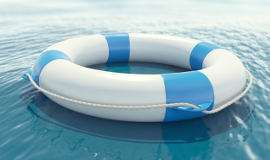 During the Lost at Sea Team Building activity you will have to make important decisions as a team.

You are adrift on a private yacht in the South Pacific. As a consequence of a fire of unknown origin, much of the yacht and its contents have been destroyed. The yacht is now slowly sinking. Your location is unclear because of the destruction of critical navigational equipment and because you and the crew were distracted trying to bring the fire under control. Your best estimate is that you are approximately one thousand miles south-southwest of the nearest land.
The exercise "Lost a Sea" will have you make important decisions, by yourself and then as a team, to allow you and your team to survive. A fun and interactive concept!
Several heads are better than one, is the principal lesson that emerges from this workshop.

The advantages of  the Lost at Sea Team Building Activity for your team: 
Team cohesion and synergy
Encourage collaboration in the team
Find creative solutions
Improve motivation
Optimize teamwork
Improve leadership skills
Improve communication
Create a positive energy within the team and company
Identify the strengths of each member in the team
Creates a sense of belonging
Mobilize and tighten team spirit
Encourage team strategy
Team productivity and efficiency
Sharing of a common vision 
Demonstrate the importance of the contribution of each team member
Understand the impact of our attitude within the team
And lots of fun!
The Team Building Agency offers activities based on your needs and that are tailored for your team! Do not hesitate to share with us what you would like to accomplish as a team.
CONTACT US NOW TO OPTIMIZE YOUR TEAM'S POTENTIAL!