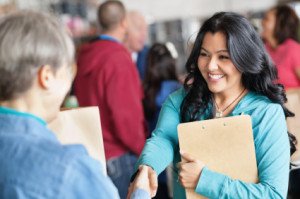 Good Ice-Breaker activities can make all the difference. Whether it is to introduce the day's subject matter, to create teams, to energize the beginning of an event, to integrate an event theme, or to facilitate discussions amongst the participants, the Team Building Agency has the perfect Ice-Breaker for you. Ice-Breakers are important because they add emotional value to a meeting or presentation, whether in person or virtual. They facilitate an interpersonal connection amongst participants and increase their participation throughout the meeting or event to follow.  Its also a great way to start the weekly meetings or end weekly meetings whether in person or virtual.
The first thing to do is to choose the outcome that you want to achieve.
What would you like Ice-Breaker activities to accomplish?
Bring together like-minded people together?
Get to know one another?
Bring together people from different backgrounds and cultures?
Bring together people at different levels of organization?
Introduce a subject or theme for an event?
Bring together delegates and speakers ("Why should I listen to you?")
Storytelling, meeting games, surprising ways to kick off a conference, Team Building games, themes are only a few methods used by the Team Building Agency. If planned and executed well, ice breaking sessions can be a wonderful way to help people get to know each other, introduce a theme or set the tone for your event or meeting.
Choose your ideal Ice-Breaker Package:
Around the Camp Fire
Mission Possible
One Minute to Win It
Getting to know one another
Happiness at Work
No matter your objective or the size of your group, The Team Building Agency has the perfect Ice Breaker ideas for you.