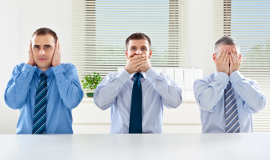 The Effective Communication Training is training that aims to demonstrate the dramatic impact that small changes can have on the way people communicate with each other.

It allows participants to learn, practice and integrate different concepts, to allow optimal learning and allow them to have an immediate impact with the members of their teams.

Here are some elements that can be offered as part of the training:
Develop active listening
Differentiating facts from opinions
Develop empathy for people
Use strategies for active listening
Use strategies to express your opinion, to persuade or convince
Ask questions to encourage conversation
Pay more attention to the people with whom you convers
Use paraphrase techniques
Use strategies to give and receive feedback
Adapt your communication style according to personality styles
The Team Building Agency offers workshops based on your needs and that are tailored for your team! Do not hesitate to share with us what you would like to accomplish as a team.
CONTACT US NOW TO OPTIMIZE YOUR TEAM'S POTENTIAL!