TEAM CHALLENGES, TOUR AND TASTING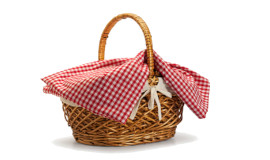 The discovery activity, allows you and your team members to escape together, for a memorable afternoon as a team. This activity combines the pleasure of a dynamic Team Building activity, bringing together a host of team games and challenges, a site visit, as well as a tasting of local products.
A perfect event for discovering your colleagues, a new site and new delicious products. A winning combination!
1-Team challenges
Team Building Agency's group facilitation experts offer fun and lively games and challenges that will engage teams in a stimulating and friendly competition.
This dynamic concept will allow you, in addition to strengthening team bonds, to enjoy the beauty of the site, as well as enjoy a tasting of local products.
2-Tour and Tasting
This flexible formula allows you to create the afternoon, or the day, of your choice by combining team challenges with a guided tour or to enjoy the site and enjoy a savory tasting of local products.
Several themes and discoveries are available to you
to create your desired experience!
The Team Building Agency offers activities based on your needs and that are tailored for your team! Do not hesitate to share with us what you would like to accomplish as a team.
CONTACT US NOW TO OPTIMIZE YOUR TEAM'S POTENTIAL!