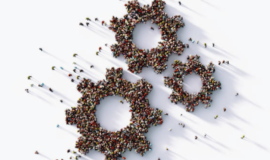 The Creating a Culture of Collaboration Workshop, focuses on increasing a sense of belonging and engagement by establishing a culture of collaboration. If you're serious about increasing employee engagement and developing effective teamwork in your company, this workshop is for you. The Creating a Culture of Collaboration Workshop will help lay a foundation for open dialogue and genuine interpersonal relationships.
Through this workshop participants will discover how to:
Focus on developing trust and healthy conflict that drives productivity
Avoid time wasters like office politics
Meet opportunities head-on with confidence
Meet – and beat! – deadlines through commitment and accountability
Accept responsibility for their team's results
Although we focus on teamwork, this workshop isn't just for intact teams. The The Creating a Culture of Collaboration Workshop, uses a personal development approach, to help participants develop five behaviors that are essential to teamwork and collaboration and teaches individuals to become better teammates. Through this workshop, you'll learn how individuals at any level in your company can implement the skills and knowledge, gained from the workshop, from one team to the next – enabling a culture of teamwork while developing a common language to talk about teams.
The Team Building Agency offers workshops based on your needs and that are tailored for your team! Do not hesitate to share with us what you would like to accomplish as a team.
CONTACT US NOW TO OPTIMIZE YOUR TEAM'S POTENTIAL!