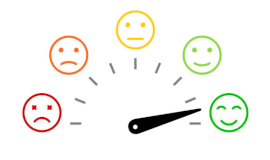 The Boosting Team Morale Workshop is a fun and inspiring workshop to increase the well-being, happiness and resilience of participants. As "pandemic fatigue" takes hold across the globe, continuing to support team members is essential.
Through several positive intervention activities, participants will learn different techniques to improve their happiness and well-being as they work remotely. The workshop will also help to increase productivity, strengthen team engagement and create a positive performance culture.
Boosting Team Morale is a highly interactive workshop, in which participants will engage in inspiring discussions and reflections while getting tips and tricks for boosting morale, happiness and energy.
The Team Building Agency offers workshops based on your needs and that are tailored for your team! Do not hesitate to share with us what you would like to accomplish as a team.
CONTACT US NOW TO OPTIMIZE YOUR TEAM'S POTENTIAL!