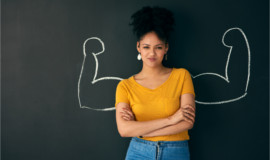 Personal accountability at work can encompass everything from employees being accountable for themselves, making themselves indispensable, building trust, fostering an environment of accountability amongst team members, creating a positive workplace and achieving collective results.
"If you could get all the people in the organization rowing in the same direction, you could dominate any industry, in any market, against any competition, at any time."
Through fun team challenges, interactive exercises, videos, important notions about accountability and important reflection, participants will be more willing to hold themselves and their colleagues accountable.
The Team Building Agency offers activities based on your needs and that are tailored for your team! Do not hesitate to share with us what you would like to accomplish as a team.
CONTACT US NOW TO OPTIMIZE YOUR TEAM'S POTENTIAL!