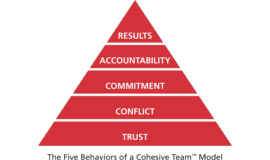 This Team Building Workshop is brings out the 5 behaviors of a cohesive team through 5 different team challenges.
Experiential Learning
Participants will learn the importance of the 5 behaviors of a cohesive team (trust, productive conflict, commitment, empowerment, collective results) and put them immediately into action.
The challenges will lead the team to have fun as they collaborate, while learning about the essential elements for team cohesion.
The Team Building Agency offers activities based on your needs and that are tailored for your team! Do not hesitate to share with us what you would like to accomplish as a team.
CONTACT US NOW TO OPTIMIZE YOUR TEAM'S POTENTIAL!