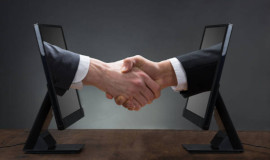 With the rise of remote work and virtual meetings, we need to find a way to meet the biggest challenge of online interaction: "How can we build and maintain trust behind computer screens?"
Confidence is a feeling that requires small actions and daily efforts to cultivate, especially when you cannot be physically together. During this interactive virtual workshop, you will get advice and answers to your questions to build confidence virtually.
The Team Building Agency offers workshops based on your needs and that are tailored for your team! Do not hesitate to share with us what you would like to accomplish as a team.
CONTACT US NOW TO OPTIMIZE YOUR TEAM'S POTENTIAL!