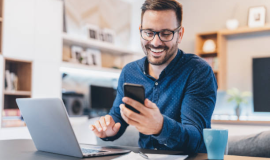 Engagement and Remote Work is an interactive workshop that will allow participants to obtain tools to increase their motivation, engagement and resilience as well as strengthen bonds with their colleagues.

As "pandemic fatigue" takes hold across the globe, continuing to build strong professional relationships and building resilience, motivation and engagement while working remotely is essential to staying happy and productive at work.
The Team Building Agency offers workshops based on your needs and that are tailored for your team! Do not hesitate to share with us what you would like to accomplish as a team.
CONTACT US NOW TO OPTIMIZE YOUR TEAM'S POTENTIAL!