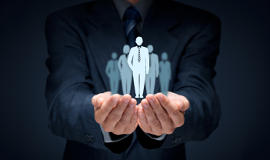 During the " Dimensions of Leadership " workshop, participants will learn the eight dimensions of Leadership.
There are consistent and growing demands on leaders. Leaders are required to have the capacity to analyze, to think, to weigh alternatives, and to harmonize dissent. They also are required to have the capacity for quick and decisive action, for boldness and for intuitive courage. They are required to be comfortable with abstract ideas, concepts, calculations and figures. They also are required to have a good perception of people, have a human awareness, empathy, and all together have a lively interest in people and respect for them."
During the " Dimensions of Leadership " workshop participants will gain an understanding that they are not trapped in their current leadership style. In fact, all leaders have the power to choose alternative ways of thinking, acting, and behaving in the leadership activities that they are responsible for.
While exploring the 8 dimensions of leadership the participants will determine what lessons from each of the eight dimensions might be most relevant to their leadership development at this point in their career.
Take note of this useful follow up tool to continue exploring the leadership dimensions and obtain constructive feedback from your team members:
 363 For leaders (with or without a coaching session)
Combines the best of 360s with the simplicity and power of DISC, plus three personalized strategies for improving leadership effectiveness. For anyone who wants to use 360° feedback as part of their leadership development, whether an emerging leader or an experienced executive.
In this report, you'll have the opportunity to elevate your leadership effectiveness by:
Understanding how others see you as a leader
Exploring your tendencies on the eight approaches
Learning three strategies to become a more effective leader
The Team Building Agency offers activities based on your needs and that are tailored for your team! Do not hesitate to share with us what you would like to accomplish as a team.
CONTACT US NOW TO OPTIMIZE YOUR TEAM'S POTENTIAL!